Charter and Policies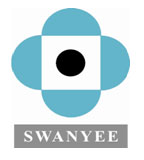 Swanyee Development Foundation

Human Resource Policy,
Financial Policy, and
Procurement Policy

April, 2007

Human Resource Policy and Application
Purpose

As a value based organization, Swanyee believes that human resource policies and their application should create organizations that are a desirable and meaningful place to work; better able to execute strategies, operate efficiently, engage employee's heart and mind, and successfully manage changes. An effective policy promotes the sense of personal responsibility and Swanyee employees are encouraged to use best judgment at all times.
Contents
1) Introduction

» Purpose

» Application

2) Schedule of Authorization

3) Policy and its Application

SECTION A: General

▪ 3. A.1. Conflict of Interest
▪ 3. A.2. Communication Policy
▪ 3. A.3. Information Management Policy
▪ 3. A.4. Employee Value Policy
▪ 3. A.5. Balance Living Policy
▪ 3. A.6. Business- and ID Cards Policy
▪ 3. A.7. Time sheet & attendance Record Policy

SECTION B: Hire & Fire

SECTION C: Roles & Responsibilities

▪ 3. C.1. Occupational Health and Safety Policy
▪ 3. C.2. Remuneration Benefits Policy
▪ 3. C.3. Field Office Supervision Policy
▪ 3. C.4. Travel Policy
-----------------------------------------------------------------------
Financial Policies & Application
CONTENTS
1.Cash and Bank Account Management

a) Petty Cash

» Establishment of petty cash fund
» Custody of petty cash fund
» Approving and documenting petty cash activity
» Reconciling petty cash
» Replenishing petty cash
» Accounting for petty cash

b) Cash Receipts

c) Cash Security

d) Bank Accounts

» General policy
» Opening and Closing of Bank Accounts
» Bank Disbursements
» Bank Reconciliation

2.Accounts Receivable and Payable

3.Accounting

» General Policy
» Posting
» Filing
» Backup Process
» Closing the books

4.Payroll

» Documenting Authorization
» Documenting Job Performance
» Salary and benefits
» Payment of Payroll

5.Foreign Exchange

6.Financial Reports

7.Audits

8.Taxes

9.Investments

10.Budgeting

11.Permanent Files/Regulations

12.Asset and Equipment Management

» Asset Management and Safeguarding
» Capitalization policy
a. Asset Register
b. Depreciation
» Non-Capitalized Equipment
» Labeling
» Physical Inventories
» Asset Disposal

13.Insurance

14.Risk of Fraud
-----------------------------------------------------------------------
PROCUREMENT POLICY
Purpose

The purchasing procurement policy aims to ensure that proper standards of integrity, accountability, transparency, and stewardship are being practiced in Swanyee. These standards are intended to ensure adequate internal controls and compliance with all donor policies.
Contents
Policy

Swanyee has the procurement policies for the specific procurement actions ,and the policies are focused on the free competition and transparency base.

Procedures

a) Purchasing for Office Supplies and Project Materials
b) Tendering procedure
c) International Procurement
d) Written Contracts
-----------------------------------------------------------------------
Charter
Swanyee has the specific charter for well-organizing, and policies to deal with financial, human resource and procurement matters.
The charters and policies showed on these pages are contents only

ARTICLE 1
» TITLE
» LOCATION

ARTICLE 2
» OBJECTIVES

ARTICLE 3
» RESPONSIBILITIES AND BENEFITS OF FOUNDING MEMBERS AND MEMBERS

ARTICLE 4
» RESGINATION, DISMISSAL, TERMINATION AND APPEAL OF FOUNDING MEMBERS AND MEMBERS

ARTICLE 5
» STRUCTURE OF ORGANISATION

ARTICLE 6
» CONTRIBUTION OF THE MEMBERS FOR THE FUND-RAISING

ARTICLE 7
» ROLES AND RESPONSIBILITIES OF ADMINISTRATIVE COMMITTEE MEMBERS
» AUTHORITIES AND RESPONSIBLITIES OF THE CHAIRPERSON OF ADMINISTRATIVE COMMITTEE
» AUTHORITIES AND RESPONSIBLITIES OF THE VICE CHAIRPERSON OF ADMINISTRATIVE COMMITTEE
» RESPONSIBLITIES OF THE SECRETARY OF ADMINISTRATIVE COMMITTEE
» RESPONSIBLITIES OF THE TREASURER
» RESPONSIBLITIES OF THE AUDITOR

ARTICLE 8
» PROCEDURES FOR ELECTION
» QUALIFICATIONS OF ADMINISTRATIVE COMMITTEE MEMBERS
» FALLING VACANT/FILLING VACANCY OF ADMINISTRATIVE COMMITTEE MEMBERS

ARTICLE 9
» PROCEDURES OF MEETING

ARTICLE 10
» EMBLEM OF THE ORGANISATION

ARTICLE 11
» AMENDMENT OF THE CHARTER

ARTICLE 12
» MISCELLANEOUS